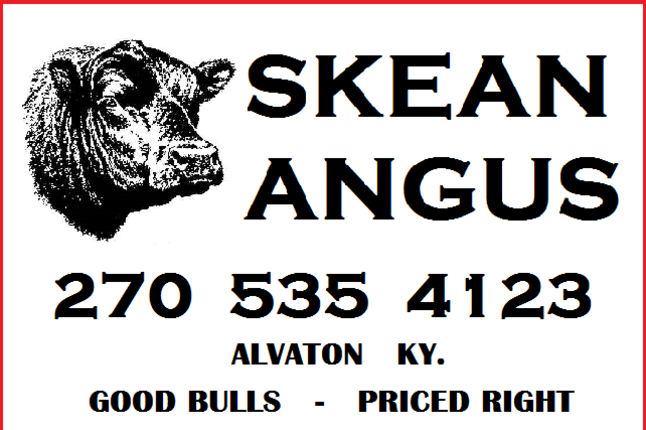 We keep our top heifers for replacements and develop and sell the top bulls as seedstock for cattlemen who wish to improve or maintain their herd genetics.
The Fall of 2013 marked our first full year of Fall calving and we are very pleased with the results. We will wean the calves in late Spring and begin the process of developing the top individuals for seedstock. Also, We develop our commercial angus steers and heifers for placement in the Kentucky CPH program sales at Guthrie Ky. and the Farmer's Elite (value added) feeder calf program @ Glasgow Ky. We don't pamper our herd. They have to be functional on fescue and clover during the grazing season and be efficient on stockpiled fescue and grass hay over the winter. Over time, this approach has kept us going down the right path. Our cows prove it every day !!


Our efforts here at Five Springs Farm are centered around one goal : to build an outstanding herd of Angus females. By outstanding , we mean cows that calve without assistance, raise and wean that calf AND breed back to do it all again the next year. These cows must accomplish this in a low input practical environment. One by-product of working toward this goal is some pretty darn good Registered Angus Bulls !!
REGISTERED ANGUS BULLS

FARM FRESH AND READY TO WORK
SALE ON APRIL 8 2019
AT FARMERS REGIONAL LIVESTOCK MARKET
GLASGOW , KY 12:00 PM